HOBO
Background : Gringo Nordic is a curious little coffee roasting company in Gothenburg, Sweden. They are planning to launch a new coffee called Hobo.Espresso Hobo is their most powerful Espresso, whose ingredients, roasting profile, and taste character have a solidly grounded profile.
Brief : Develop a design for Gringo Coffee's espresso blend "Hobo" to attract more customers and strong coffee lovers.
Solution : Being a coffee snob I am, this assignment has brought me so much joy. I tried to find inspirations for strength that echo the bitter and sharp taste of coffee. The Character I created has eyes wide open, filled with clear veins, expressing the intensity of the coffee and so his mustache that symbolized solidity and confidence through out the ages.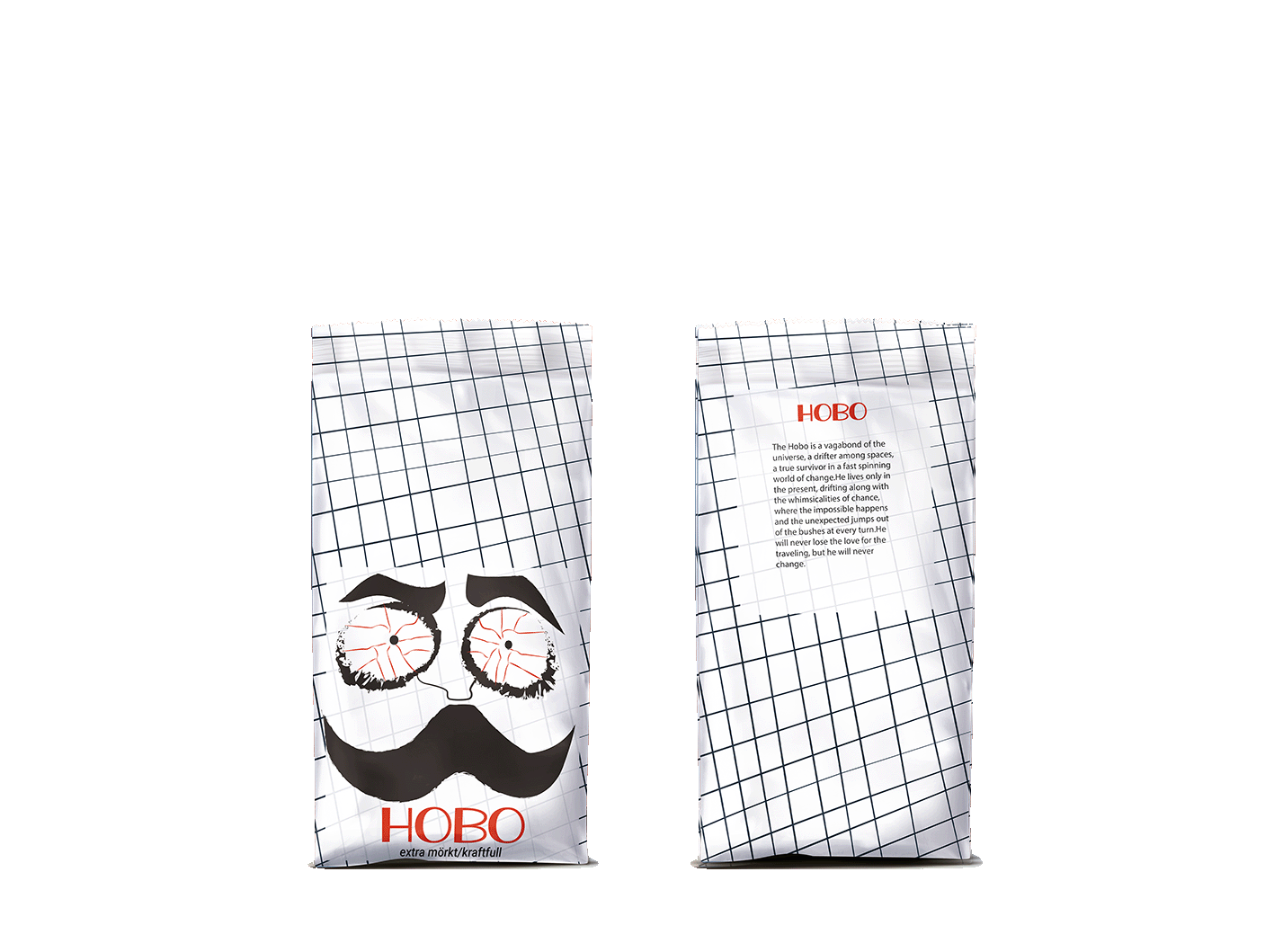 Thank you